THE Plastic Piling Co are extremely pleased to add to our range, an extensive choice of U shaped plastic piles. Plastic U sheet piles interlock more like cold formed trench sheeting, than Larssen sheet piling. The latter having interlocks upon the neutral axis, plastic piling when in a U profile tends to have interlock on one side of the neutral axis. In a similar configuration to the new ZU hot rolled steel profiles from Japan. This providing the structural advantages of Z piles with the drivability of U piles.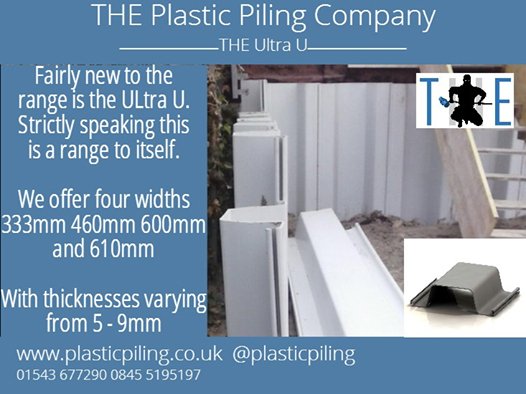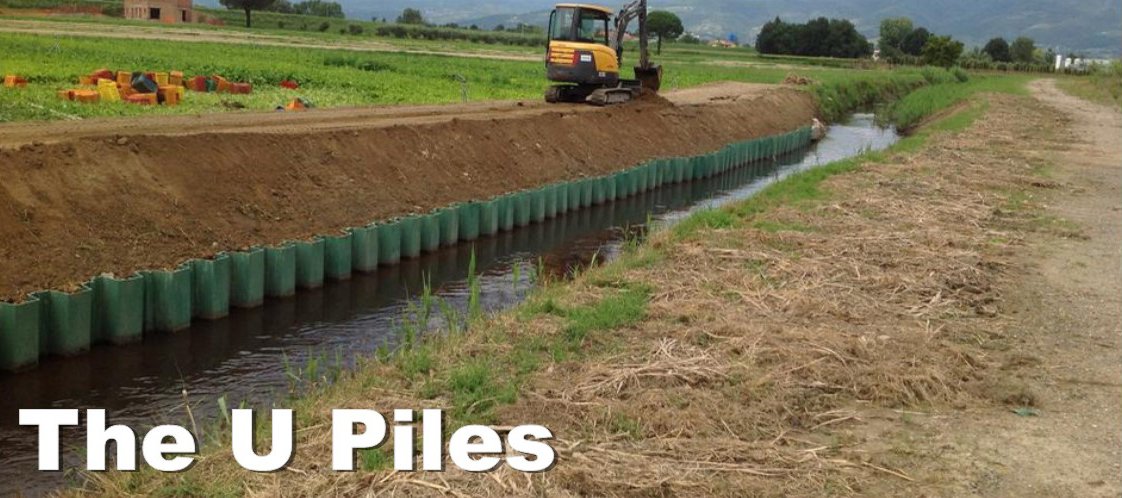 The vast majority of cold form steel piling or trench sheeting are U piles, or derivatives of U Piles. In comparison with plastic piling, U piles are a relatively late introduction, but valid sheet pile design. Whilst Z piles are often described as the engineers choice, U piles have long been considered the contractors choice, offer better stability and handling during installation. The wider pile designs providing better options for sealing or containment applications – the wider the sheet the fewer the interlocks.
The Plastic Piling Company boast a very impressive range starting with profiles from 200mm (Trench Pile) right through to 610mm wide (Ultra U). Unique to the U Pile range is the offering of mono-extruded budget. U piles and a premium 460 and 600 wider co-extruded plastic piles, available in a range of colours.